Finance
If you want to be Rich
You need to have a Business
Most people have been brought up to think that the secret to becoming rich is to get a good education and find a well-paid job. However, recent studies have shown that nearly half of multi-millionaires have not been to university.
The most important factor in becoming rich is ambition.  The next are training, skills and perseverance.
Most multi-millionaires made their fortunes from owning a business. Having a successful business is the key to wealth, especially if you use the cashflow from the business to build other assets such as real estate.
I am a professional with a good job why can't I be rich?
Although lawyers and doctors are some of the most educated people in the world, they do not make up the richest.  When you have a job all you are doing is trading time for money!  This is called Linear Income.
Unfortunately most people earn a linear income.
This means that they trade their time for money and no matter how clever they are or how high their hourly rate is, they are still restricted to only 24 hours in a day and therefore a limited earning potential.  If they work for 8 hours they get paid for 8 hours; if they work for 20 hours they get paid for 20 hours.
When you work for someone else they are buying you at wholesale and selling you at retail.  For example, they buy your labour at $25 per hour and may sell it at $50 - $60 per hour.  You have a better chance of winning the lottery than getting rich working for someone else!
In order to be rich you need to leverage your time and the efforts of others!
I want to start a business!
If you are looking to start your own business, research suggests that the odds are against your long term success.  A survey by the Bureau of the Census produced for the Office of Advocacy of the U.S. Small Business Administration showed that only 45% of small businesses started in 1992 were still in business after 5 years.  After 10 years only 29% of them were still operating.
To increase your chances of operating a successful business you will need:
Substantial funding

 

Sales, marketing and general management experience

 

A good understanding of Cashflow

 

A willingness to work long hours
Even when you have a business, after paying marketing expenses, inventory, rent, wages, utility charges etc. how much money is left for you?  Being your own boss is not enough because in many cases when you have a traditional business - you don't own the business - the business owns you!
To overcome their lack of business knowledge, many people are now taking up franchises.  A good franchise will provide you with training, operational systems and marketing assistance.  However, these come at a substantial cost and have terms and conditions that are generally in the franchisor's favour.
Franchises can cost thousands, even millions of dollars and in many cases all you are doing is buying yourself a minimum paid job.  Many franchisees find that their employees can make more money than them and they get to go home after 40 hours per week whereas they can spend up to 80 hours per week working in the business.
I can't afford to start my own business!
What options do you have if you don't have the time or money to start your own business?
Your best option is Network Marketing.  The cost of starting a Network Marketing business can be as low as a hundred dollars and ongoing costs are minimal compared to a traditional business. 
What now?
   If you want to find out more about our exciting business model and how it can allow you to create residual income, review the Business page and check out the opportunities in the Business and Finance page of the Resources section.
If you have ambition, perseverance and a willingness to follow our proven system, please email me or use the contact page to get started on this exciting journey. 
Wising you every success.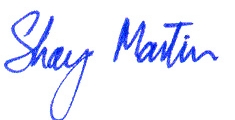 Shay Martin
  CEO Wealth For Me